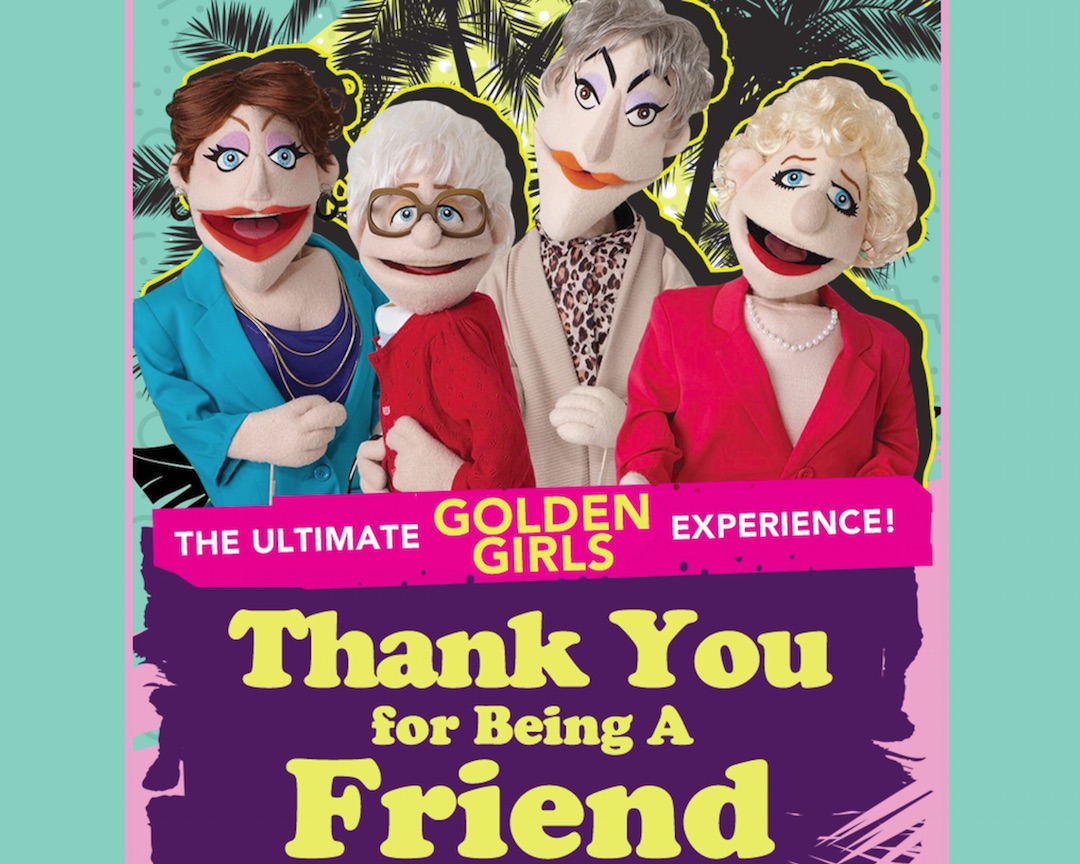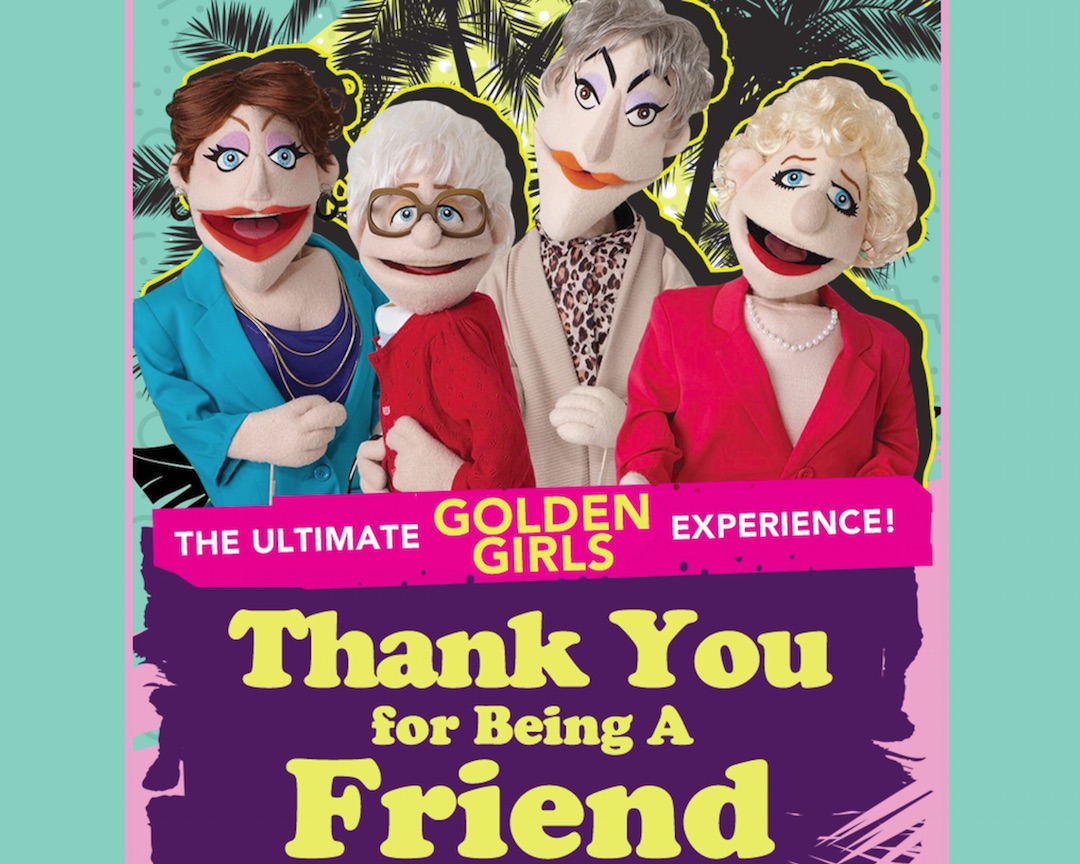 Where: The Burlington Performing Arts Centre, 440 Locust Street
When: October 27, 2018 @ 8pm
Cost: Regular $59.50, Member $54.50 (Includes Fees + Tax) and can be purchased telephone, online or in person: 905.681.6000, www.burlingtonpac.ca
Details: Prepare for an evening of laughter, spectacular put-downs and familiar friends as Miami's four favourite Golden Girls – Dorothy, Sophia, Rose and Blanche – reunite in puppet-form for this lovingly hilarious live tribute show! From a sold-out run at Toronto's Lower Ossington Theatre, Thank You For Being a Friend – The Ultimate Golden Girls Experience comes to BPAC.
The critically acclaimed stage show delivers all the classic dialogue, razor sharp gags and the taboo-breaking stories you'd expect. As a wonderful introduction to the joy of the hit television series for first timers, it'll have the uninitiated rolling in the aisles, while die-hard fans fondly remember the brilliance of The Golden Girls!
The 2018/2019 BPAC season also includes: Cirque Le Roux: The Elephant in the Room, Jeremy Hotz, John McDermott Christmas with Special Guests Dala, Upright Citizens Brigade Touring Company, Holly Cole, The Toronto Sketch Comedy Festival: Best of the Fest, and many more!
More Info: www.burlingtonpac.ca/event-listings