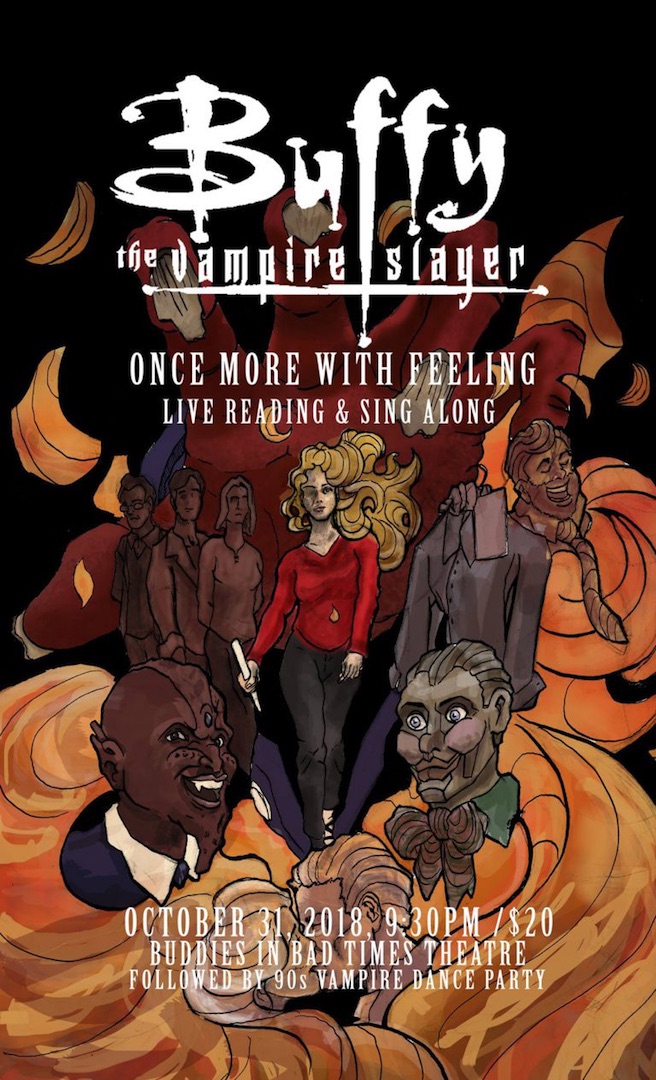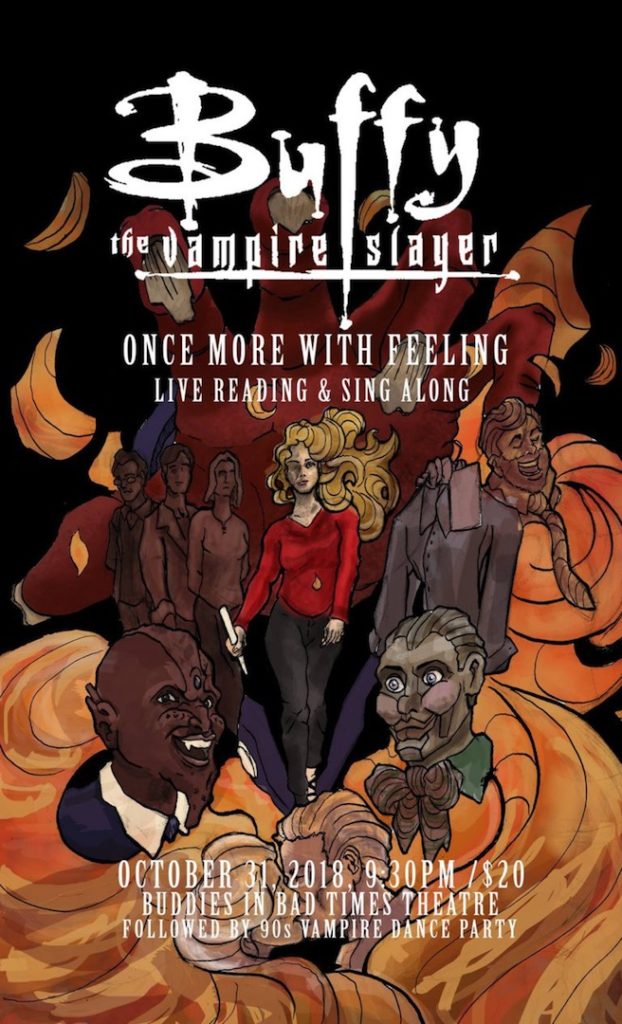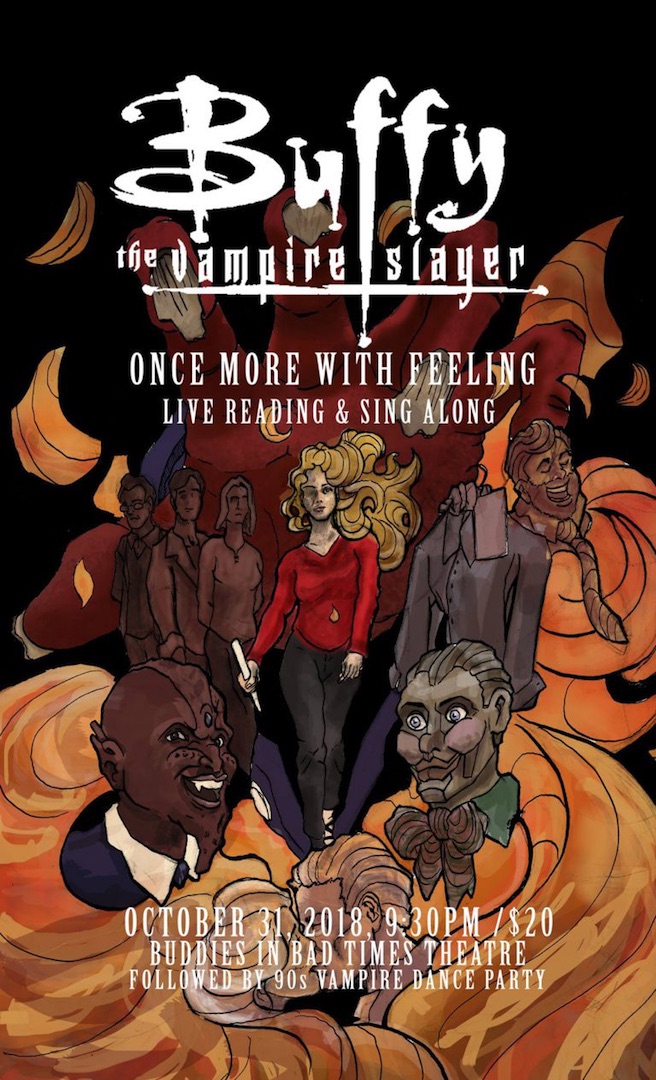 Where: Buddies in Bad Times Theatre, 12 Alexander Street
When: October 31, 2018. Doors: 7:30pm / Show: 8pm / Dance Party: 10pm
Cost: $25 – Show and 90's Vampire Dance Party or $20 – Dance Party Only. Tickets are available online at buddiesinbadtimes.com
Details: After a sold out run in 2017, Cardboard Sword Collective presents A Night At The Bronze: Once More With Feeling on Halloween night. Cardboard Sword calls on all Buffy fans for a live read-through of one of Joss Whedon's most beloved episodes of Buffy the Vampire Slayer.
Things in Sunnydale aren't as harmonious as usual. Balance has been thrown off kilter when a mysterious force makes everyone in town burst into song and dance, revealing their deepest secrets as they do. It's up to Buffy and the gang to get to the bottom of this musical mystery before everyone dances themselves to death.
The cast of A Night At The Bronze will read and sing-through the entire episode of Once More With Feeling, followed by a 90s vampire dance party, so the fun never ends. Lyrics will be provided so audience members can sing along with this satirical performance of the cult classic.
A Night At The Bronze: Once More With Feeling cast will include: Jenna Warriner (CMT's Hottest) as Buffy, Liz Johnston (Entrances and Exits, Star Falls) as Willow, Kaitlin Morrow (Sex T-Rex) as Tara, Stephanie Malek (Songbuster, D&D Live) as Anya, Ian MacIntyre (Degrassi, The Beaverton) as Xander, Mark Andrada (Cannibal The Musical) as Giles, Nkasi Ogbonnah (The Second City House Co.) as Dawn, Kyah Green (D&D Live, Songbuster) as Spike, and Conor Bradbury (Sex T-Rex) as Sweet. Connor Low (Entrances and Exits) will narrate, Jordan Armstrong (The Second City) and Tricia Black (She The People) will be the musical directors, and the ensemble will include Andrew Cromwell (The Second City Diversity Fellowship), Monica Garrido (Buddies Queer Emerging Artist Award Winner 2018), Nancy Kenny (Roller Derby Saved My Soul), and Ophira Calof (Second City Diversity Fellowship).
More Info: www.buddiesinbadtimes.com facebook.com/crdbrdswrdTO  @crdbrdswrdTO @crdbrdswrdTO