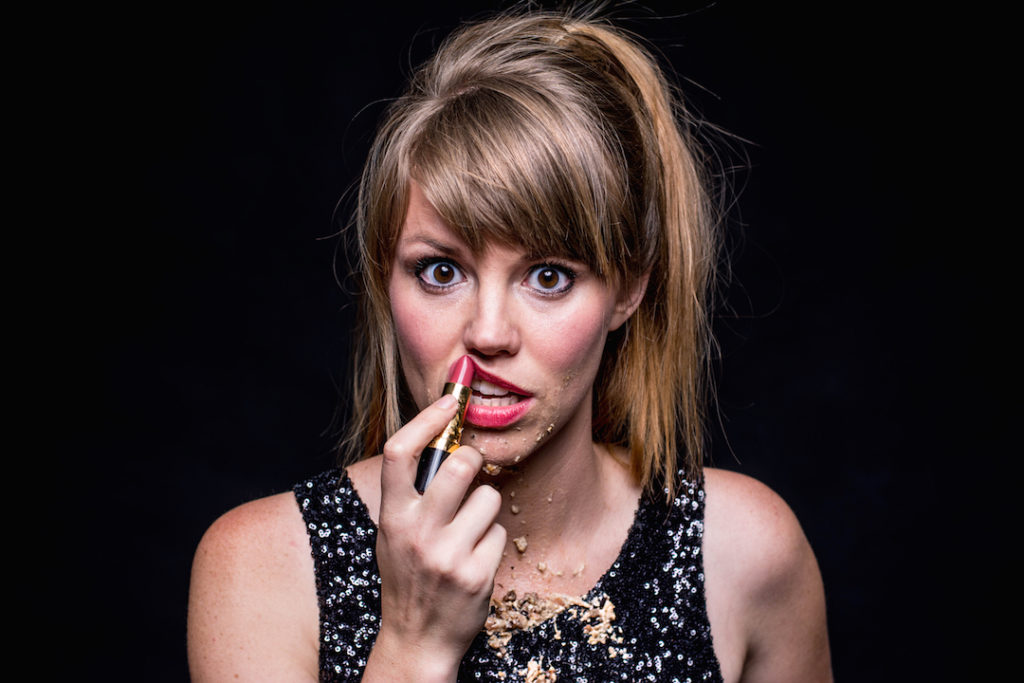 Where: Theatre Passe Muraille Backspace, 16 Ryerson Avenue
When: February 6 – 10, 2019 at  7:30pm
Cost: General Tickets $25 and Senior/Student/Arts Worker $20. Can be purchased online at ca.patronbase.com/_ArtsBoxOffice/Productions
Details: Two award-winning and critically acclaimed one-woman shows, Drunk Girl, by Thea Fitz-James, and Everybody Dies in December, by Nancy Kenny, will have their Toronto premiere at Theatre Passe Muraille's Backspace. This highly anticipated double-bill discusses themes around mothers & daughters, feminist struggle and our collective will to live, reminding us that while we may be solo, we are not alone.
Part theatre piece, part storytelling show, Drunk Girl explores the intimacy, tenacity, celebration,and terror of women who drink. Directed by Shanda Bezic and created/performed by Thea Fitz-James, the production takes an honest look at why so many smart, high-achieving women seem to love a drink or 10. Is the Drunk Girl a contemporary cultural crisis or a radical feminist?
Everybody Dies in December is a dark comedy that explores familial obligation, mother-daughter relationships and whether or not a funeral is a good place to pick up. Directed by Ulla Laidlaw and performed by Canadian Comedy Award nominee, Nancy Kenny who plays Claire – a third-generation funeral home director, more at home with her 'clients' in the basement than with the mortals upstairs..
More Info: www.passemuraille.ca