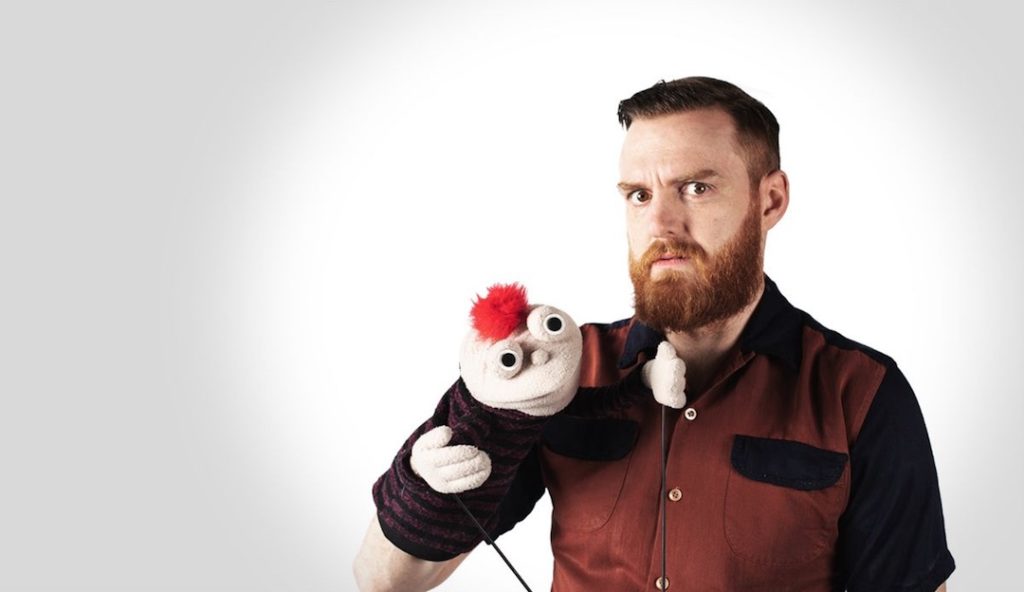 Where: Coal Mine Theatre, 1454 Danforth Avenue
When: April 21 – May 12, 2019
Cost: All Tickets $42.50 + hst (previews $25 +hst)
To purchase and for more information please visit www.coalminetheatre.com
Details: All hell is breaking loose at Coal Mine Theatre for the Toronto premiere of Hand to God, a blasphemous puppet show written by Robert Askins, directed by Mitchell Cushman and starring Frank Cox-O'Connell, Ted Dykstra, Amy Keating, Francis Melling and Nicole Underhay.
In a quiet Texas town, recently widowed Margery runs the church puppet club. Her grieving teenage son finds solace in his homemade sock puppet, Tyrone. That is until Tyrone goes rogue and hijacks control of Jason. He shocks the congregation with his foul-mouthed insinuations and wild accusations. And by spinning his head around Exorcist-style! A hilarious lesson in humanity, Hand to God tackles all the big themes including life, death…and crafting.
Produced on Broadway in 2015 and nominated for five Tony Awards, including for Best New Play, Hand to God was the most produced play in the 2016/17 American theatre season with 13 productions staged across the country. For its Toronto premiere, Mitchell Cushman returns to the Coal Mine to revisit this twisted play about a satanic sock puppet, which he first directed at the Royal Manitoba Theatre Centre in 2017.
More Info:  www.coalminetheatre.com  Facebook, Twitter & Instagram use @coalminetheatre & YouTube 
#HandToGodCM