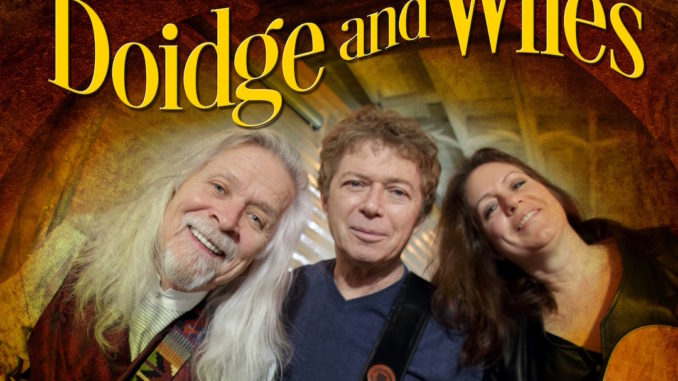 Where: Cable 14 and on-demand at www.cable14.com
When: Every Monday beginning September 14 at 8:30pm
Cost: Free
Details: Live from the Westdale is a series of television specials recorded live at The Westdale this summer that will air on Cable 14 beginning Monday, September 14 at 8:30 pm. Local musician, educator and television personality Amy Furyk hosts the specials that will feature the talents of Caroline Wiles, Mike McCurlie, Bob Doidge, Robin Benedict and Jim Italiano.
The series features all original music written and performed by Hamilton region musicians and kicks off with Caroline Wiles, who performs with the trio McCurlie, Doidge and Wiles. Caroline lives in Ancaster and has been a lifelong songwriter and storyteller. Her powerfully evocative lyrics soothe the soul and tell stories of the Ancaster area, including the ballad Lovers Lane. Mike McCurlie, who is on the board of The Westdale, is featured in the next two specials with Bob Doidge and Caroline Wiles. Mike and Bob have been playing together since public school and have a strong attachment to Ancaster, as evidenced in their folk tunes about growing up there. McCurlie, Doidge and Wiles are known to their fans as 'Ancaster's Band', and Cable 14 audiences are sure to fall in love with their charm.
Cable 14 provides an avenue for diverse voices and Robin Benedict fits the bill perfectly. Benedict is featured next in the special series and brings her messages of soul-searching and new beginnings to life in her unique style. She is a Hamilton-based singer/songwriter who has performed with Classic Albums Live and went viral on Facebook for her rousing rendition of Blondie's Heart of Glass.
Jim Italiano rounds out the series with his band, Joe Gravina on drums, Vince Rinaldo on keyboards and Mike McCurlie on mandolin and bass. Jim has been a presence on the Hamilton music scene since his debut at 12 years old. He's a solo recording artist who's also had stints in local bands 'Felix' and 'Escape and Later.'  The Westdale is happy to welcome Jim and his original music to Cable 14 audiences.
More Info: www.cable14.com