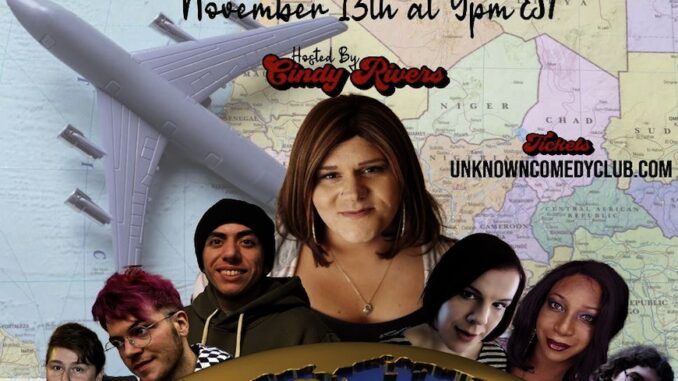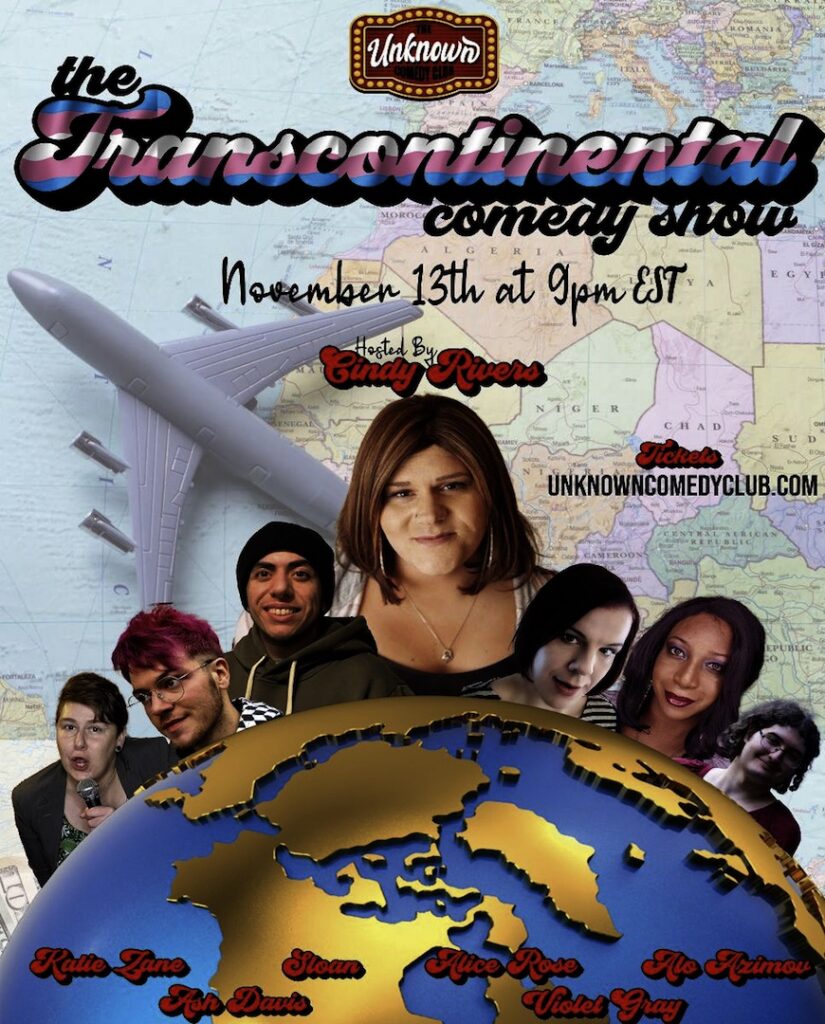 Where: Virtual comedy show
When: November 13, 2021 @ 9pmET
Cost: Tickets are $15 CAD and can be purchased at www.unknowncomedyclub.com
Details: The Unknown Comedy Club, Canada's premiere, Black-owned, online comedy club, presents The Transcontinental Comedy Show, a virtual comedy show with a lineup featuring trans comedians from across North America. 

Hosted by Cindy Rivers from Calgary and will feature Alice Rose from Toronto, Violet Gray from Baltimore, Katie Zane from Chicago, and Alo Azimov, Sloan and Ash Davis from Montreal. The Transcontinental Comedy Show will bring together this dynamic lineup of trans comics with hilarious stories from their individual experiences and communities. This show will spotlight and celebrate trans voices in Canada and the United States with an unprecedented showcase of stand-up comedy.
Since launching in March 2021, The Unknown Comedy Club has been filling the comedy void, and setting a higher standard for online shows. Founded by Rodney Ramsey and Daniel Woodrow, The Unknown Comedy Club – by way of Toronto and Montreal – has gained rapid success for presenting a high quality entertainment experience for performers and audiences alike.
More Info: www.unknowncomedyclub.com @theunknownvenue  @unknowncomedyclub