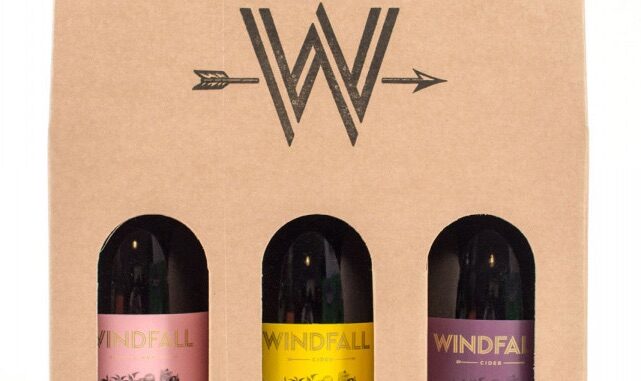 What: Delicious and sustainably made, Windfall Ciders are the drink of the holiday season!
About: Based in Vancouver, BC, this urban cidery uses the best BC apples, the purest juice and experiments with old-world techniques to create a one-of-a-kind cider as you've never tasted before.
Bonus: Build your own Windfall Cider holiday three-pack tote with the choice of four available bottled ciders: Lost & Found, Rose Coloured Glasses, Northern Lights and Sweater Weather ($51).
Where: Windfall's bright and playful ciders are available online or at select restaurants and private liquor stores. For more info visit shop.windfallcider.ca