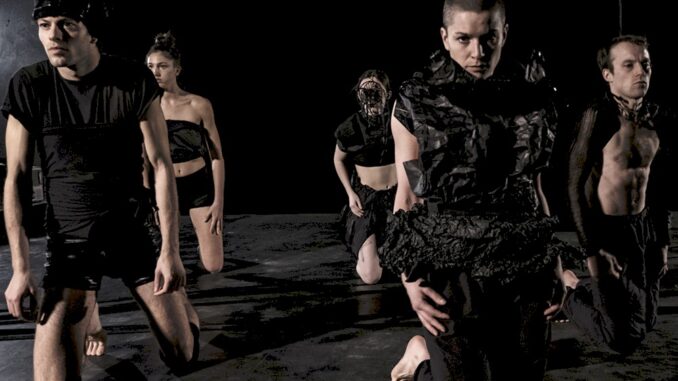 Where: Fleck Dance Theatre, 207 Queens Quay W
When: March 31 & April 1, 2022 @8pm
Cost: Tickets are $15 – $29 and can be purchased at my.harbourfrontcentre.com or call 416.973.4000.
Details: Interweaving both dance and music, DanceWorks presents Morphs, a mesmerizing work by Fila 13 Productions, led by multi-award winning choreographer Lina Cruz, and featuring five extraordinary Canadian dancers and a musical performer. Morphs will be presented live on stage at Fleck Dance Theatre.
An insatiable storyteller of movement and surprising worlds, choreographer Lina Cruz has created morphs, zany humanlike creatures living in the spectrum of dreams. Playful mockers, these enigmatic and mysterious evasive creatures are tireless and compulsive laborers of imagination, engineers of the black box machinery of illusion.
These illusory morphs are portrayed by five Canadian dancers, Elinor Fueter, Abe Mijnheer, Geneviève Robitaille, Alexandra Saint-Pierre, Antoine Turmine, and one incredible musician and onstage performer, Philippe Noireaut.
The safety and comfort of patrons, artists, and staff is the top priority of DanceWorks. We will continue to monitor and respond to governmental policy changes and advice from health authorities to ensure we are always up-to-date and offering the safest experience possible.
More Info: www.danceworks.ca @DanceWorksTO @DanceWorksTO