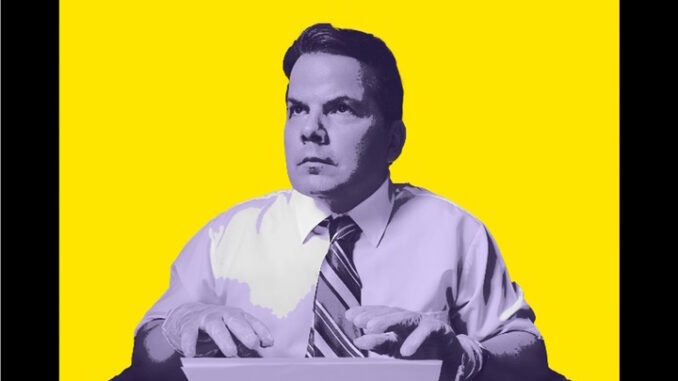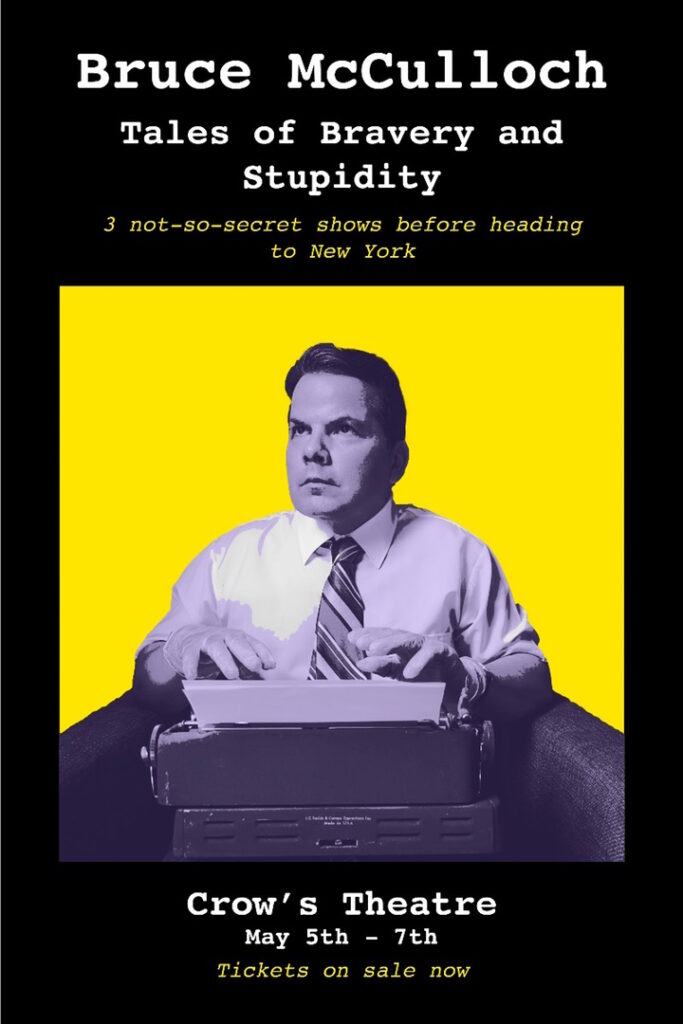 Where: Streetcar Crowsnest, 345 Carlaw Avenue
When: May 5-7, 2022. May 8 show added.
Cost: Tickets selling fast…only tickets for May 8 at 2pm available!! All tickets are $55* with an extremely limited number of Reserved Front Row Premium seats for $75*.  Premium seats include an autographed book or CD. Can be purchased at https://tickets.crowstheatre.com/TheatreManager/1/online.
Details: Bruce McCulloch (Kids in the Hall, Young Drunk Punk) will appear for three nights only, May 5-7, (May 8 show added) at Streetcar Crowsnest before heading to the Soho Playhouse in New York with his new show,  tales Of Bravery and Stupidity.
Using music, stand-up, and storytelling, Bruce McCulloch takes us on a poetic flyover of his life with funny observations and humanistic yearnings, looking at the bravely stupid things he's done – and the  things we all do – to make sense of our messy lives.
Bruce McCulloch is a Canadian comedy legend best known as a member of the Kids in the Hall comedy troupe. Their eponymous TV show of the late 80s maintains a cult following worldwide and a reboot airs in May on Prime Video. Most recently, Bruce produced and directed the sketch comedy show TallBoyz on CBC TV.
Tales Of Bravery and  Stupidity will play  in the intimate Studio Theatre and is almost sold out! Don't miss this up-close-and-personal evening with  Bruce McCulloch. Order now and avoid disappointment.
More Info: www.crowstheatre.com/whats-on/view-all/bruce-mcculloch