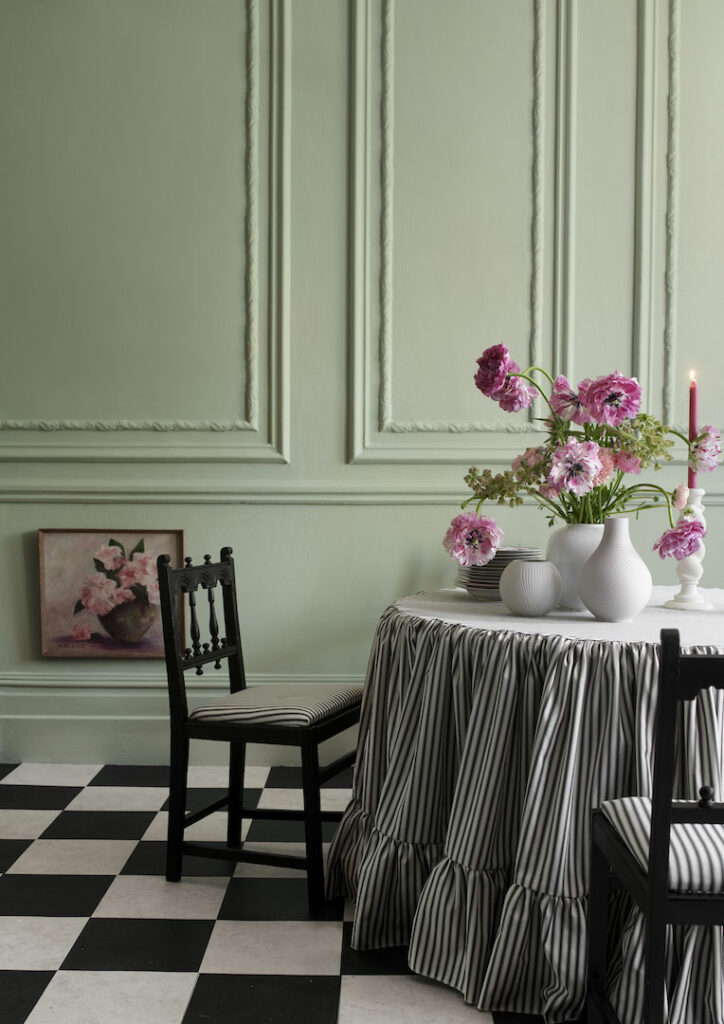 This spring transform your home with Annie Sloan's new Wall Paint colour "Terre Verte".
What: One of the world's most respected paint and colour experts, Annie Sloan introduced her Wall Paint in 2021. Combining premium pigments with Annie's in-depth knowledge of the history of interiors and the practicality of an easy to use, durable, wipe-clean, finish means that Wall Paint by Annie Sloan offers all your walls could ask for and more.
About: A cool, neutral grey-green, "Terre Verte" harnesses the serenity and calming energy of green, balanced by the addition of brown to bring an earthiness and depth not always present in more vivid greens. A traditional hue inspired by the pigment Green Earth, this shade was used by medieval Italian artists for underpainting flesh tones.
"Pigment-packed and mixed with enough white that it can be used as a neutral, Terre Verte makes a great foundation for today's cottagecore aesthetic. It's the perfect backdrop to the nostalgic, countryside look, which can be smartened and modernised with the addition of monochrome furniture and accessories." Annie Sloan.
Bonus: Wall Paint by Annie Sloan is easy to use, gives great coverage in only one or two coats and is available in 32 carefully curated colour options. To find a stockist location near you and for more info visit www.anniesloan.com.