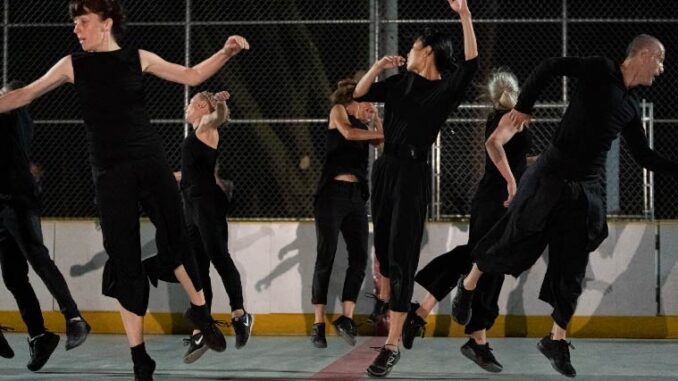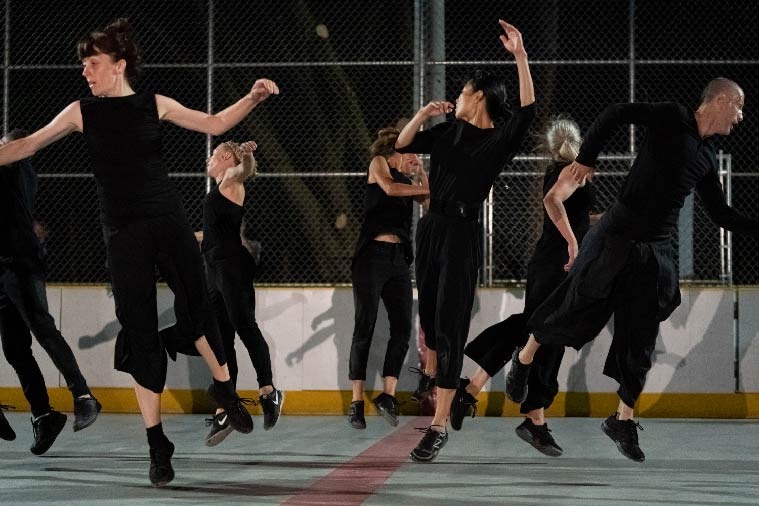 Where: Withrow Park, 725 Logan Ave
When: July 30 – August 6, 2023. At 7pm the dance workshop begins. 7:30pm Dance performance begins.  Moving Parts will be presented as the final performance each evening. Preview is July 30. Opening night is July 31. Evening performances from August 1 to 6.
Cost: PWYC. Suggested contribution is $15/person. Bring your own chairs and blankets.
Details: Excerpts of this high-spirited work for 6 dancers, a live band and a moving choir were presented at Dusk Dances in 2019, and at the DanceWorks 40th anniversary event in 2017.  Moving Parts  is now returning to Withrow Park as a 30-minute piece, presented alongside works by Rumi Jeraj, Michael Mortley and Lisa Odjig/River Christie-White.
The highly anticipated annual event, Dusk Dances 2023, is set to return to the city this summer with an exciting lineup of performances that promises to be a feast for the senses. The event, now in its 29th year, is a beloved staple of the city's cultural scene. From contemporary dance to traditional forms, the performances are designed to transport audiences to different worlds and immerse them in the magic of dance. With each performance taking place at sunset in a beautiful outdoor setting, Dusk Dances is an unforgettable experience that combines the beauty of nature with the power of dance.
Moving Parts  Performers: Sylvie Bouchard, Jen Hum, Mayumi Lashbrook, Michael Mortley, Lucy Rupert and Brodie Stevenson.
Music and song arrangements: Phil Strong and Laurel MacDonald.
Vocals: Annabelle Chvostek, Mike Evin, Laurel MacDonald and  choir.
Music director: Laurel MacDonald
Bass: David Woodhead
Ukulele: Eve Goldberg
Choir Conductor: Cathy Nosaty
Costume: Val Calam
ASL Translator: Thurga Kanagasekarampillai
Stage manager: Sooji Kim
Note: Length of Moving Parts is approximately 30 minutes. Length of the whole Dusk Dances program is approximately 2 hours and 15 min (including the dance workshop).
More info: www.danceworks.ca @danceworksto  @danceworksTO