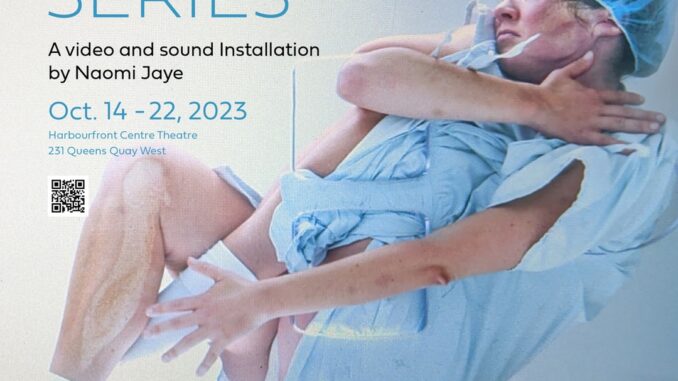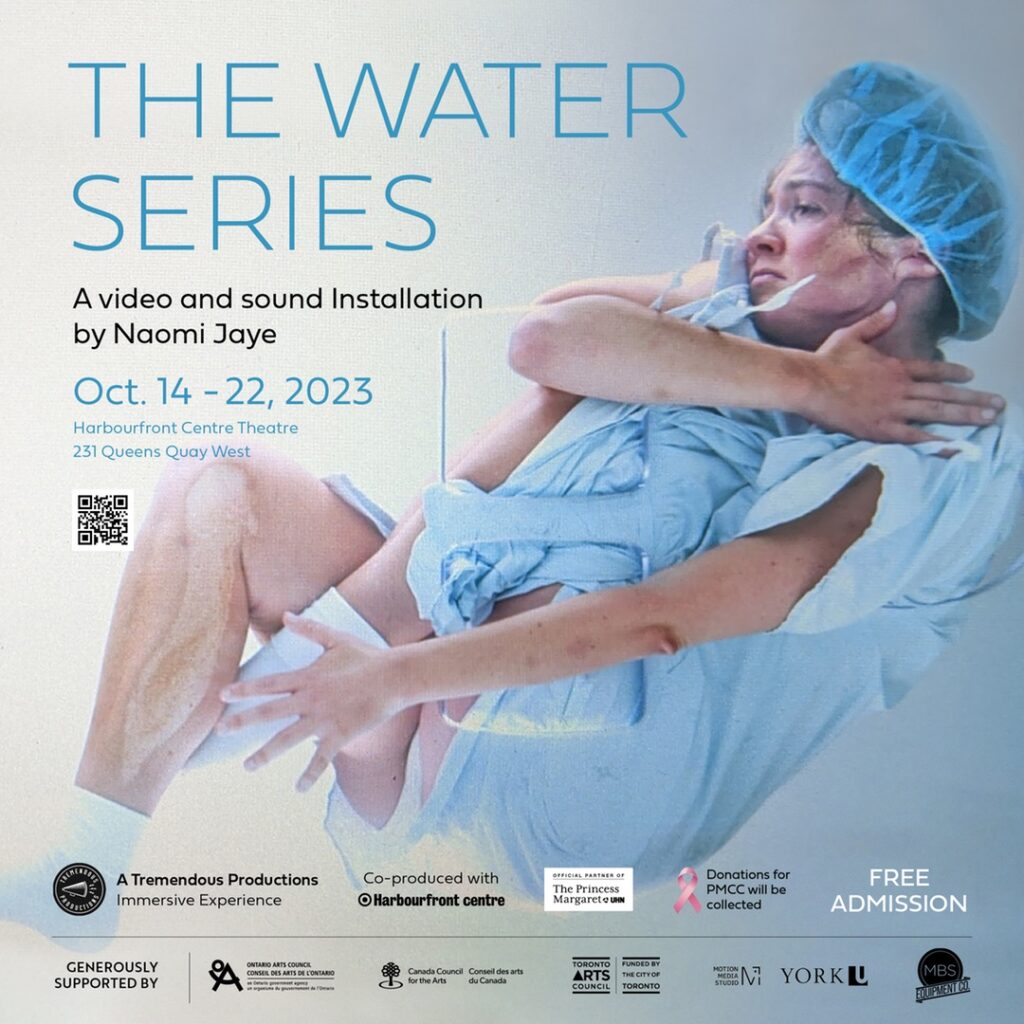 Where: Harbourfront Centre Theatre, 235 Queens Quay W
When: October 14 to 22, 2023
Cost: Free Admission, no ticket required. Donations to The Princess Margaret Cancer Centre for Breast Cancer Research will be collected on site and online at  tremendousproductions.ca.
Details: Tremendous Productions, in partnership with Harbourfront Centre and Princess Margaret UHN, presents The Water Series, an ambitious, immersive video art installation by Toronto artist  Naomi Jaye. This evocative work is a nine-screen, twenty-speaker voyage that spans Harbourfront Centre Theatre. Through sound, moving image and architecture, it invites visitors to journey through the profound interplay between water and grief. The debut of this deeply personal work during Breast Cancer Awareness Month holds special significance for Jaye, as her exhibit's three parts explore the years after her mother's death from breast cancer.
The multi-disciplinary installation starts with  MRI, where the viewer is witness to a woman's experience inside a magnetic resonance imaging machine for breast cancer screening. It continues with  POOL, where they sit inside a community pool change room as women undress. The third,  SAIL, acts as the connective tissue in the exhibit, a moment of reprieve — the viewer is bathed in calm waters. The installation also has an interactive component where viewers can create an origami boat with a message inside about their experiences with grief.
For The Water Series, Jaye teamed up with Dora-award-winning dance artist and choreographer Molly Johnson, who delivers an electrifying performance in the exhibit's dance-based video loops.
Tremendous Productions is also teaming up to offer three  free  community programming opportunities during the show's run: Written in Water, a poetry and movement workshop hosted by poet and performance artist Fan Wu; Threads of Change, a mix media therapeutic intervention where participants can reflect on grief and loss through a personal article of clothing with registered psychotherapists Luci Dilkus & Vitina Filiberto; and an artist talk with artist Naomi Jaye and choreographer and dancer Molly Johnson.
Note** Video content contains nudity and sensitive material not suitable for children.
More Info: HarbourfrontCentre.com  @HarbourfrontTO @harbourfrontcentre TremendousProductions.ca  @tremendousfilms