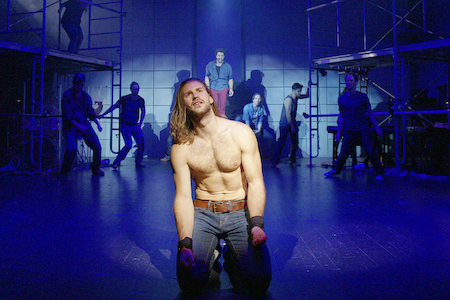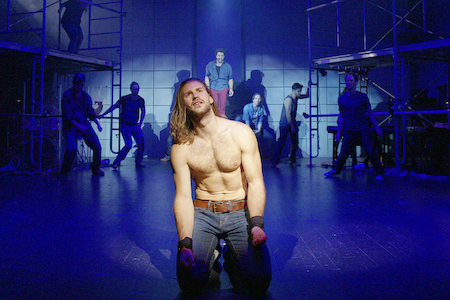 Where: Hart House Theatre, 7 Hart House Circle
When: January 16-31, 2015
Cost: Adults: $28, Seniors: $17, Students: $15, $10 Student tickets every Wednesday night, $17 Alumni tickets every Thursday night. Can be purchased at UofTtix Box Office or call 416.978.8849 or www.uofttix.ca
Details: Hart House Theatre is thrilled to present the iconic and ground-breaking rock-opera,  Jesus Christ Superstar. Directed by Luke Brown (The Wedding Singer, Theatre Aquarius, Neptune Theatre, the Charlottetown Festival and Talk is Free Theatre)  and featuring the city's finest emerging talent, this staging of  Jesus Christ Superstar  is a prime example of what Hart House Theatre does best: pairing professionals with trained emerging youthful talent  in theatre that has a high production value and is both compelling and unique.
Jesus Christ Superstar has enthralled audiences since its historic and contentious Broadway opening in 1971. Based on the gospel accounts of Jesus' final days, it is the first musical of its kind to question the divine nature of Jesus Christ. Thrilling audiences as much as it ignites debate, the production contains some of the most memorable music of Andrew Lloyd Webber's career-energetic, bold rock 'n' roll with a vocal score that is as epic as the story it tells.
Tasked with creating the visual landscape of our 'occupied' space are  Set Designer Laura Gardner, Costume Designer Sara Brzozowski  and Lighting Designer George Quan. Using the recent occupied movement as a base, Sara is working to recreate that spirit of revolution, civil unrest and determination as depicted in these images used as inspiration. Features more than 20 talented cast members including David Michael Moote, Aaron Williams and Claire Hunter.
More Info: harthouse.ca/jesus-christ-superstar