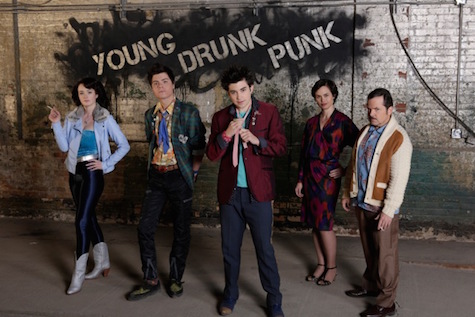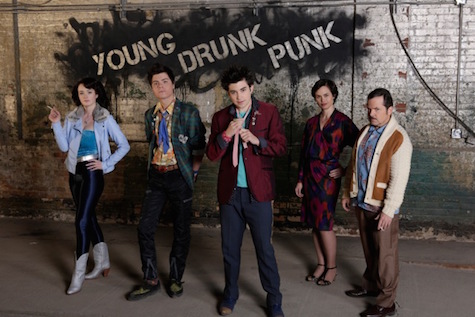 Treasured Canadian comic Bruce McCulloch, of Kids in the Hall, returns to the TV screen with a new 13-episode scripted comedy series, Young Drunk Punk. Filmed in Calgary, Alberta, this original half-hour show was created by Bruce McCulloch and will premiere on City on Wednesday, January 21, 2015 at 8:30pm ET/PT.
From the clever and caustic mind of McCulloch, Young Drunk Punk tells the tale of two teen rebels on the fringes of society . . . or in the suburbs of Calgary, circa 1980. Set to a soundtrack that includes Pointed Sticks, The Buzzcocks, The Demics and The Diodes, Ian McKay and his best friend Shinky are searching for ways to grow up without selling out. In those lost years between high school and "what's next," they fight against conformity all the while dodging parents, cowboys, oilmen and responsibility.
Young Drunk Punk stars Tim Carlson (Gracepoint) as Ian McKay, Atticus Mitchell (Fargo) as Archibald Shinky, Bruce McCulloch as Ian's father Lloyd, Tracy Ryan (Nancy Drew) as Ian's mother Helen, and Allie MacDonald (House at the End of the Street) as Ian's sister Belinda.
For more info visit www.citytv.com