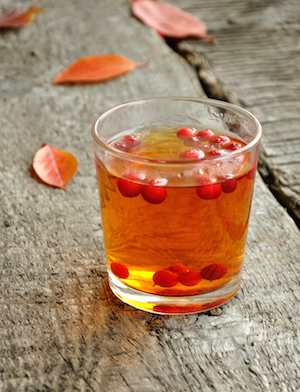 We all know that fabulous cocktails can turn an average holiday party into something GREAT! But no one knows this better than Canada's best bartenders. Fortunately, bartenders from coast-to-coast have agreed to help by creating some easy-to-make, festive cocktails that anyone can make at home.
And to avoid being stuck in the kitchen all night, these bar-chefs recommend setting up a self-serve cocktail station displaying the recipes they created so all your guests can channel their inner mixologist. Here are some of our favourites!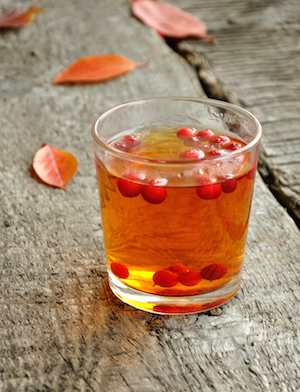 Holidays in Granada
Created by Alex Newman, PRLR Lounge, Calgary, Alberta – Inspired by the Nicaraguan origin of this rum, Alex created his holiday cocktail to capture the flavours of the holidays, right down to the cranberry syrup!
Ingredients:
2 oz.  Flor  de Caña Extra Dry 4
1 oz. Cranberry Syrup
½ oz. Apple Cider Vinegar
2 Dashes Angostura Bitters
Pinch of Kosher Salt
Directions: Combine all ingredients in a shaker tin and add ice. Shake for 10 seconds and strain over a large cube in a rocks glass. Garnish with a lime twist.
Cranberry syrup
Ingredients:
1 cup of cranberries (fresh or frozen)
4 cups of water
2 cups of sugar
Directions: Add cranberries and water to a pot and boil. Reduce down to two cups.    Strain out cranberries and add two cups of sugar to your cranberry water. Simmer until all sugar is dissolved. Take off heat and let cool. Syrup keeps for 2-3 weeks.
Clementine Mimosa
Created by Shane Mulvany, Alo, Toronto, Ontario – Shane used Christmas in Canada as his inspiration for this cocktail choosing a Canadian vodka made from genuine Icebergs to capture our cold winter nights and finishing with some bubbly to represent the way we all embrace the cold. Perfect for New Year's too!
Ingredients:
1 oz. Iceberg Vodka
2 ½ oz. Fresh Clementine Juice
2 ½ oz. Sparkling Wine
Directions: Build all ingredients in a champagne flute. Garnish with a small clementine peel.
Holiday Eggnog
Created by Shane Beehan, Lot Six, Halifax, Nova Scotia – We all love egg nog during the holidays, but when you make your own using a rich, slow-aged rum like Shane does….that's when Christmas magic happens!  A must try for rum lovers!
Ingredients:
1 ½ oz. Flor de Caña Gran Reserva 7
¾ oz. Alvear Sherry
1 Egg Yolk
½ oz. Heavy Cream
½ oz. Cinnamon Syrup
Nutmeg
Directions: Add all ingredients to shaker, except the rum and sherry, then dry shake. Add rum and sherry, dry shake again, add ice and shake again. Strain cocktail into glass and garnish with some freshly shaved nutmeg.
Canadian Christmas
Created by Justin Taylor, Boulevard Kitchen & Oyster Bar, Vancouver, BC – For this cocktail, Justin chose a Canadian vodka made at the other end of the country (Newfoundland), complimented with some of the most popular flavours of the season that remind him of home.
Ingredients:
1 ½ oz. Iceberg Vodka
½ oz. Ferrand Dry Curacao
½ oz. Cinnamon Syrup
½ oz. Pomegranate Juice
1 oz. Lemon Juice
3 oz. Soda
1 Rosemary Sprig
Directions: In a cocktail shaker, add all the ingredients except for the soda and half of the rosemary sprig. Add ice and shake vigorously for 10 seconds. Double strain the cocktail over ice in a Collins glass, top with soda, and garnish with the remaining rosemary.
Happy Holidays! Please drink responsibly.