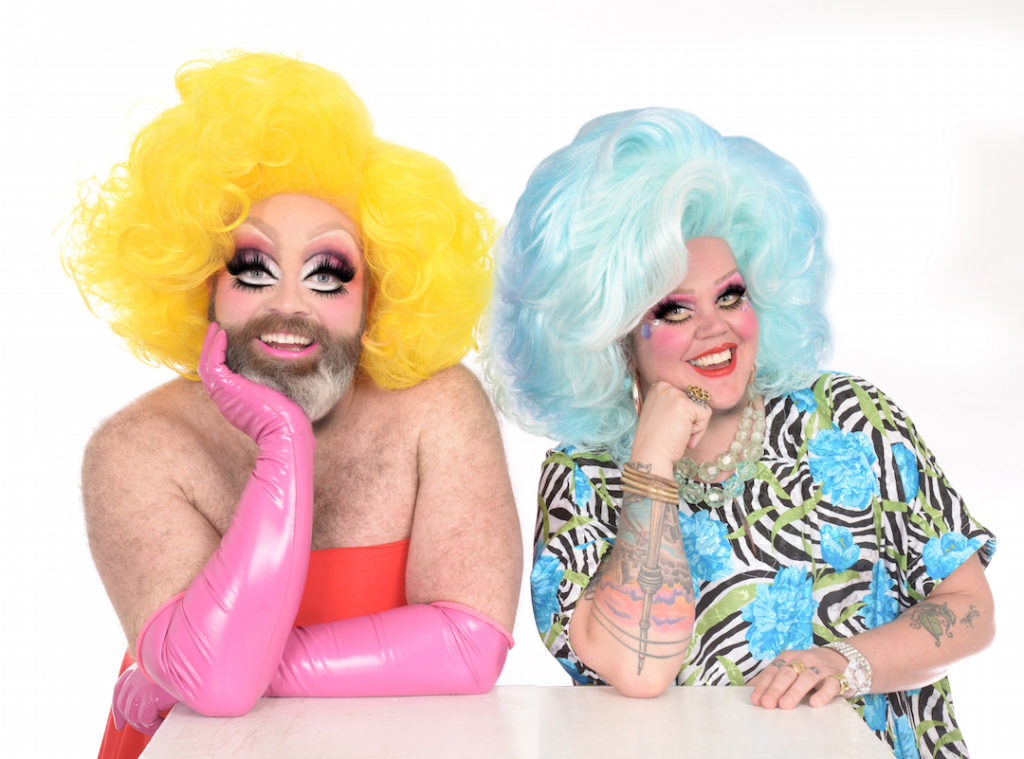 Where: Buddies in Bad Times Theatre, 12 Alexander St.
When: February 13-23, 2019
Cost: Wed-Sat – $20 Evening Pass. PWYC Rush tickets available each day. Available at Box Office 416.975.8555 or www.buddiesinbadtimes.com/rhubarb
Details: Canada's longest-running new works festival returns for its 40th year this February! For two weeks, The Rhubarb Festival transforms Toronto's Buddies in Bad Times Theatre into a hotbed of experimentation, exploring new possibilities in theatre, dance, comedy, music, installation, and performance art. Rhubarb is the place to experience the most adventurous ideas in performance and catch your favourite artists venturing into uncharted territory.
Festival highlights include:
-A special presentation of Tobias Herzberg's solo show Feygele from the Maxim Gorki Theater Berlin, in partnership with the red light district
-In The Apocalypse Plays: A Legacy Project, Natasha Greenblatt teams up with her mother, Kate Lushington, to finish a performance trilogy started by Kate at Rhubarb in the 1980s
-The Princess Show, a fully lip-synced anime drag performance from Halifax company HEIST
-Deafies' Unique Time, a new show created by three BIPOC D/deaf artists (Thurga Kanagasekarampillai, Ralitsa Rodriguez, and Ali Saeedi), in partnership with Edmonton's Sound Off: A Deaf Theatre Festival
-An evening of stand-up featuring some of the city's best queer and POC comics, including Brandon Ash-Mohammed, Hoodo Hersi, Elvira Kurt, and more
-The AMY Project takes over the cabaret to present the culminating showing of their Performance Creation Program for Black, Indigenous, and People of Colour trans women and trans femmes, directed by Bilal Baig
-A Trouble of Queers, a cabaret by the acclaimed DIY QTBIPOC festival, Bricks and Glitter featuring Carolina Brown, Mikiki Burino, Monica Garrido, and more
-A brand new cabaret from Toronto's favourite drag storytellers, Fay Slift and Fluffy Soufflé, involving kids as both audience members and performers
-A new partnership with Progress to introduce The Performance Bus, which will shuttle audiences between Buddies and the Theatre Centre on Rhubarb's opening night and Progress' closing night with a host and pop-up performances along the way
-New short works from Makram Ayache, Rhiannon Collett, Athena Holmes, Katie Swift, Hanlon McGregor + Syrus Marcus Ware, and more
More Info: www.buddiesinbadtimes.com/rhubarb @buddiesTO