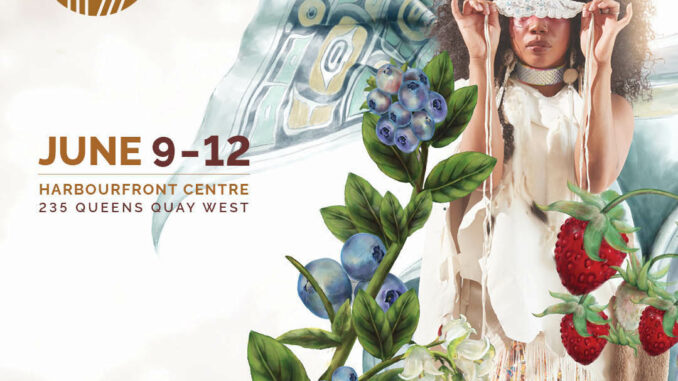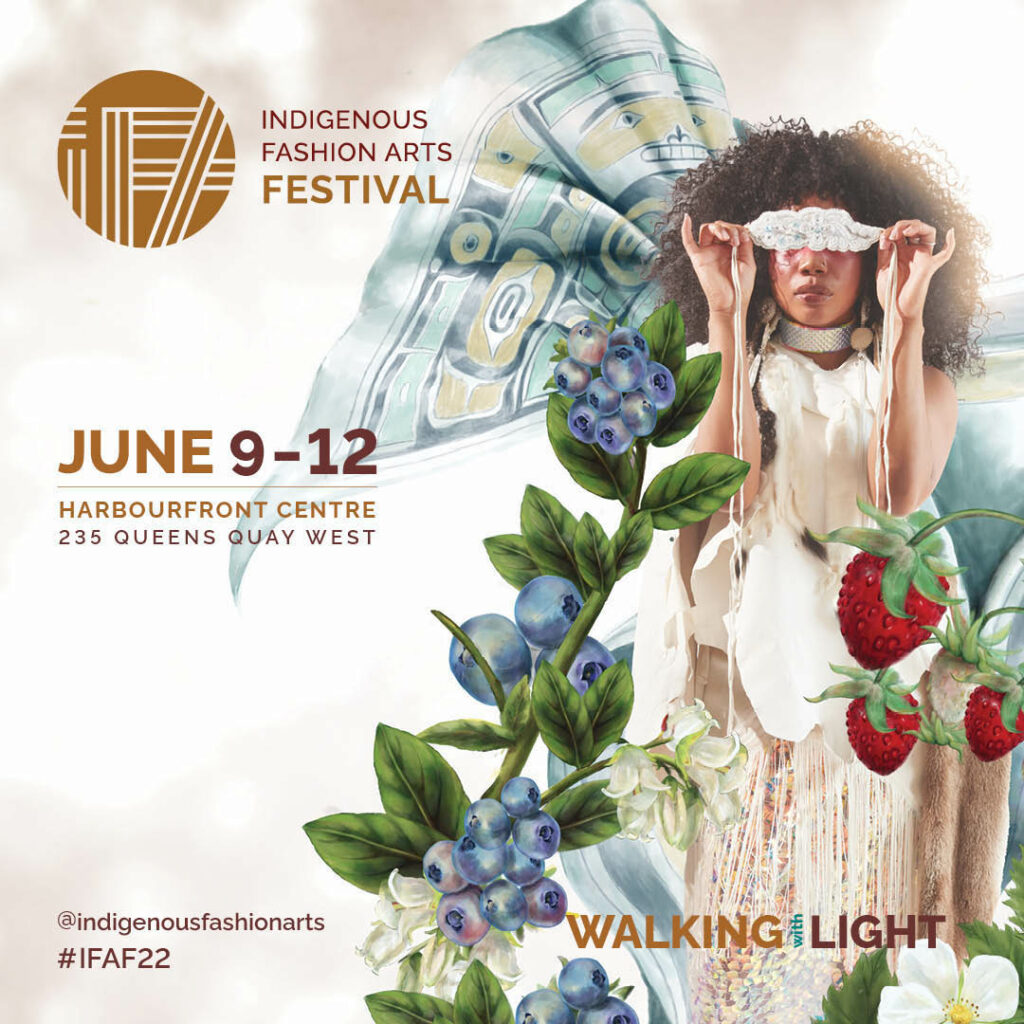 Where: Harbourfront Centre, 235 Queens Quay West
When: June 9-12, 2022
Cost: Festival offers ticketed and free programming. For pricing visit indigenousfashionarts.com/tickets
Details: Indigenous Fashion Arts Festival (formerly Indigenous Fashion Week Toronto) offers ticketed and free programming, including four theatrically-produced runway shows with 25 designers, a marketplace with over 60 exhibitors, plus academic-focused panels and hands-on workshops open to the public. The IFA Festival will also present free Digital & On-Demand content during the festival dates and throughout the year, including live-streamed runways and panels, available at indigenousfashionarts.com.
The Indigenous Fashion Arts Festival Runways will include four shows with 25 designers, curated by Wanda Nanibush (Anishinaabe and Indigenous Art Curator, Art Gallery of Ontario), Melanie Egan (Director, Craft & Design, Harbourfront Centre) and Sage Paul (Denesuline and Executive & Artistic Director, IFA).
Opening the Festival is  Eternal Imaginaries on June 9. The show  brings together a diverse group of artists and designers who assert visionary, queer Indigenous world views through fine craftsmanship, clever patternmaking and bold materials. Eternal Imaginaries features Amy Malbeuf, Evan Ducharme, Robyn McLeod, Michel Dumont, Indi City, and Curtis Oland.
Sovereign Matriarchs on June 10 features a multigenerational group of designers and celebrates the legacy and stewardship of our matriarchs' labour and teachings through tradition, material and motif. Featuring  qaulluq, Niio Perkins Designs, Swirling Wind Designs, Celeste Pedri-Spade, Lesley Hampton, and EMME Studio (USA).
Time Weavers on June 11 brings together an exquisitely skilled Canadian and international group of artists and designers who harness and sustain generations of knowledge. The practices in trapping and fur design, weaving and material culture methods in this show feature  Janelle Wawia, Livia Manywounds, Maru Creations (New Zealand),  MAWO (Argentina), Ix Balam, Kadusné  (USA), and  D'arcy Moses.
The closing night show, A Letter From Home on June 12,  is an enveloping memory of "home." This show celebrates family and place, featuring a broad group of designers who create ready-to-wear fashion and jewellery. Their collections connect wearers to the land and their relatives through modern utilitarian Indigenous design, featuring  Margaret Jacobs (USA), Anne Mulaire, BIBI CHEMNITZ  (Greenland),  M.O.B.I.L.I.Z.E,  Arctic Luxe  (USA), and  Section 35.
In addition, an IFA Video Collection accompanies the runway shows. Exclusively online, this program features short videos shot and directed by each runway designer using the new Apple iPhone 13 Pro. IFA will broadcast each video online before each designer's show, viewable through IFA social media and website. The videos are edited and produced by the IFA team, under the consultation of director Shane Belcourt  (Métis), with a music score by composer and musician Cris Derksen (Cree).
More Info: www.indigenousfashionarts.com  @indigenousfashionarts  @indfashionarts