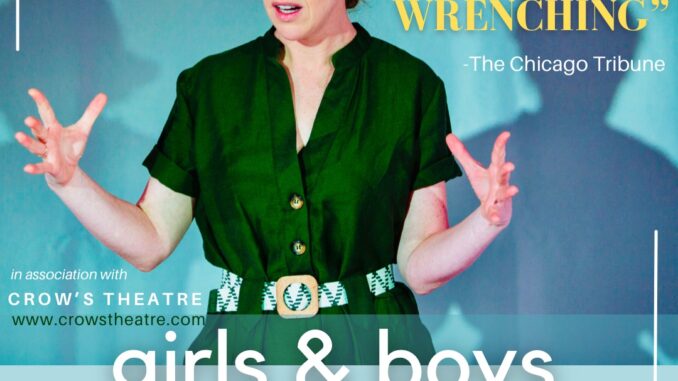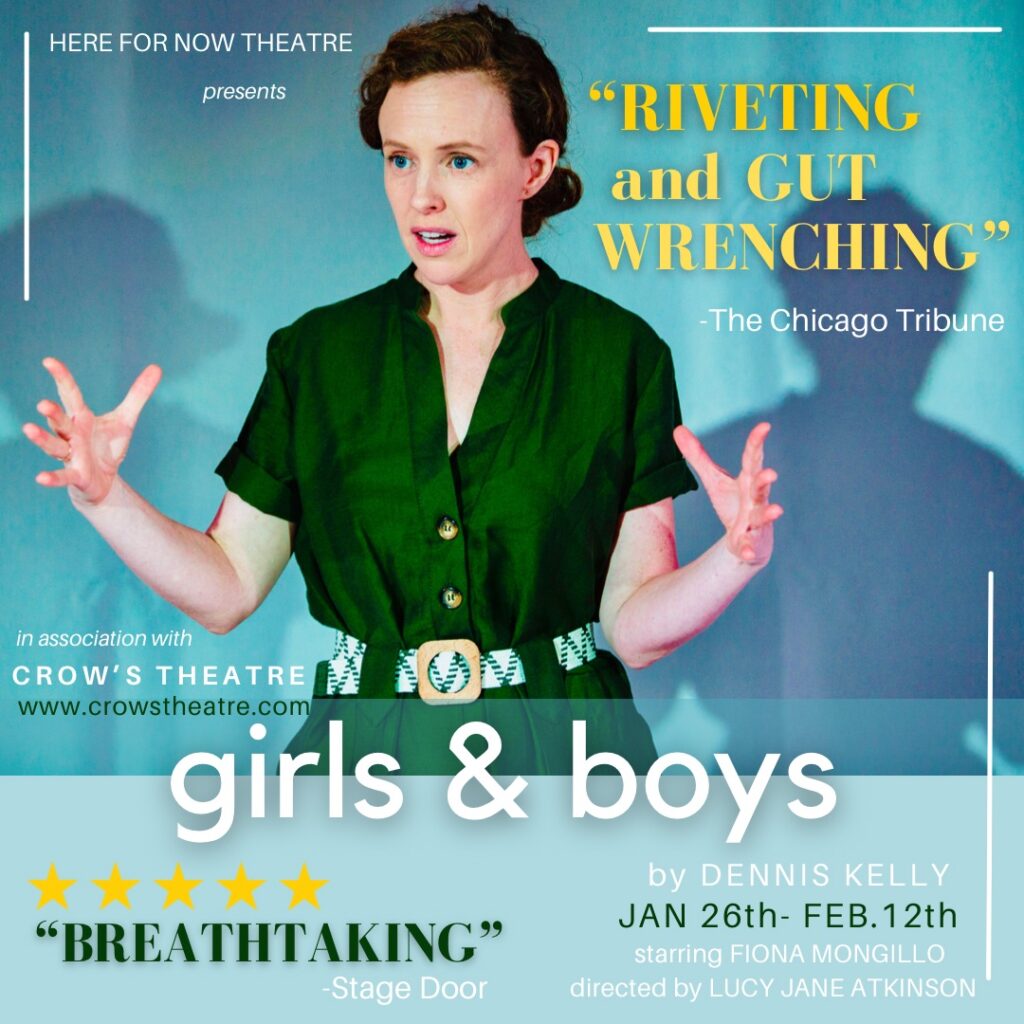 Where: Studio Theatre, 345 Carlaw Avenue
When: January 26 – February 12, 2023
Cost: Tickets are $35 to $40 and can be purchased at crowstheatre.com
Details: An unexpected meeting at an airport leads to an intense, passionate, head-over-heels relationship. They settle down, buy a house, juggle careers, have kids – theirs is an ordinary family. Then their world starts to unravel and things take a disturbing turn.
This critically acclaimed solo show stars Fiona Mongillo as the Woman. Playwright is Dennis Kelly and the production is directed by Lucy Jan Atkinson.
Reviews from the shows successful run in Stratford, Ontario this past summer:
"A one woman monologic shocker about marriage, careers, kids and jealousy…contains a riveting and gut wrenching performance by Fiona Mongillo." Chicago Tribune
"Fiona Mongillo gives a superb performance that simply could not be bettered.…a breathtaking feat of acting.…an enlightening play and a brilliant performance.…one of the most emotionally and intellectually gripping plays I've seen all year." ★★★★★, Stage-Door
Runs 1 hour and 35 minutes with no intermission.
Content Warning: Girls & Boys is intended for a mature audience and contains graphic descriptions of violence. If there are certain themes that you would find particularly disturbing, please speak to someone in patron's services before purchasing your ticket. Contact the box office via email at boxoffice@crowstheatre.com or call 647.341.7390 ext. 1010.
More Info: crowstheatre.com @crowstheatre @crowstheatre