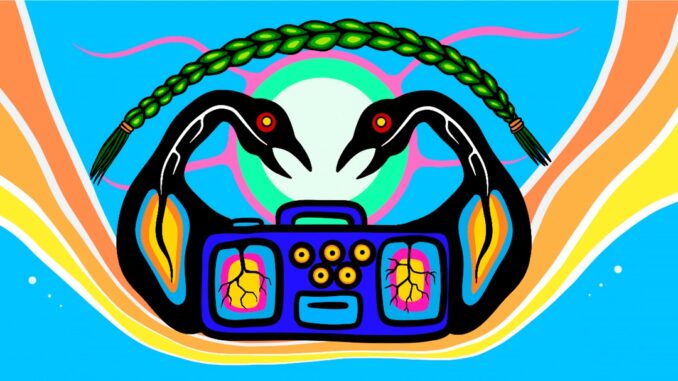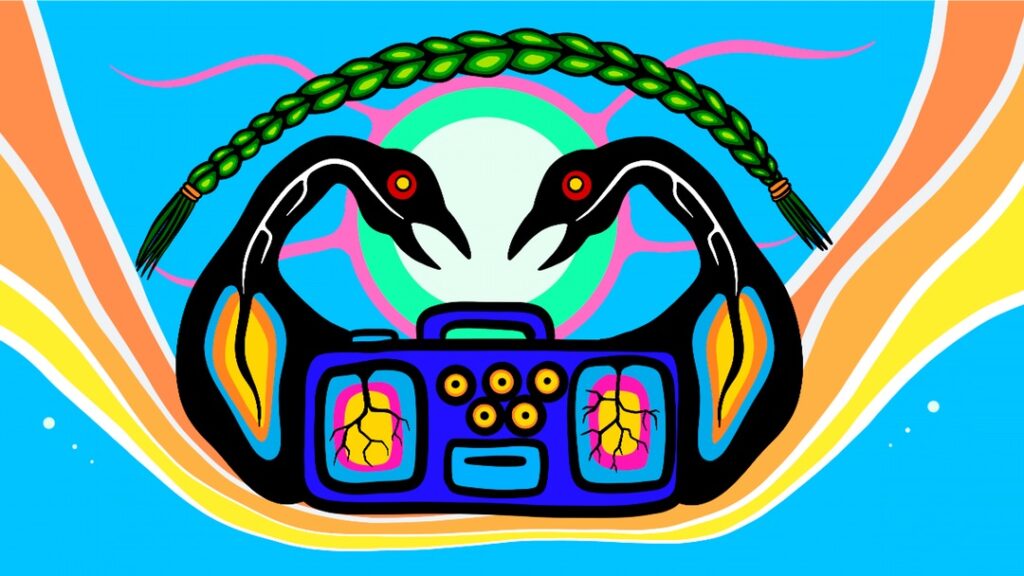 Where: Aki Studio, Daniels Spectrum, 585 Dundas Street East
When: April 12-30, 2023
Cost: Pay-What-You-Can Tickets: $10, $20, $30 and can be purchased at nativeearth.ca, or by phone at 416.531.1402. Running time approx. 100 minutes.
Details: "I hope I never forget this place. Even more, I hope that it never forgets me."
Niizh, written by Joelle Peters, is a coming-of-age comedy inspired by YA romance novels read as a teen that will have its world premiere as part of the current Native Earth Performing Arts season. Set on a reserve in Southwestern Ontario, the play follows the youngest of the 'Little' family, Lenna Little, who prepares to leave home for the first time. In the midst of this she meets Sam Thomas, who has returned to the reserve after many years away. Is there a meet-cute? Is there a fish fry? Is there a sax solo? You'll have to wait and see!
Directed by Desirée Leverenz the production stars Theresa Cutknife as Lenna Little, Kole Durnford as Sam Thomas,  Jason McDonald as Billy Little, Aren Okemaysim as Jay Little and PJ Prudat as KC Thomas.
Set Designer: Nancy Perrin
Sound Designer: Jenna Geen
Costume Designer: Nishina Loft
Head of Props: Sarah Yuen
Stage Manager: Jessica Campbell-Maracle
Assistant Stage Manager: Dylan Tate-Howarth
Wardrobe Assistant: Halle Turner
Choreography Consultant: Aria Evans
Production Manager / Technical Director: Julia Howman
Producer: Lucy Coren
More Info: nativeearth.ca #neNiizh