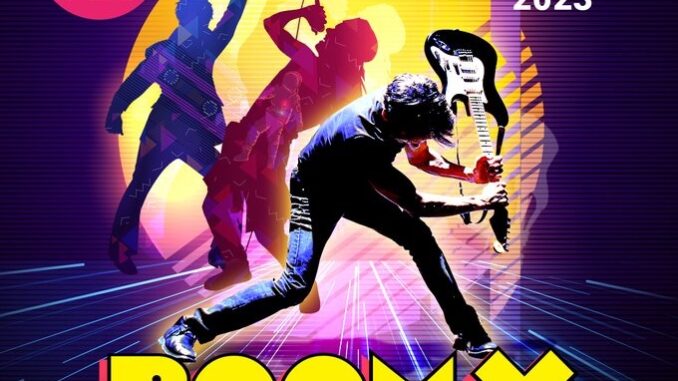 Where: Guloien Theatre (Crow's Theatre), 345 Carlaw Avenue (at Dundas Street East)
When: May 10–28, 2023
Cost: Tickets start at $45 and can be purchased at crowstheatre.com
Details: Welcome to the age of Pac-Man, Star Wars and MTV! Rick Miller follows up his hit show BOOM with the Toronto premiere of  BOOM X, the Gen X stand-alone sequel that explores the years 1970–1995. It's the second in Miller's trilogy of solo multimedia shows, which collectively span 75 years of music, culture, politics and technology on our planet.
Witten, directed, and performed by Rick Miller. BOOM X takes us from Woodstock '69 to 1995, when the internet began to dominate our lives. Over 100 minutes, Miller gives voice to more than 100 colourful characters from the days of punk, disco, the FLQ crisis, the Cold War and more.  After performing  BOOM X on three continents, one of Canada's most celebrated international theatre artists returns home to Toronto with this astounding spectacle that has blown away audiences of all generations.
Rick Miller is a Toronto-based Dora and Gemini award-winning writer/director/performer/musician/educator and host of the Xing The Gap podcast. A prolific entertainer, Rick has worked in five languages on five continents, and was lauded as "one of the 100 most creative people alive today" by  Entertainment Weekly.
More Info: crowstheatre.com  @crowstheatre @crowstheatre