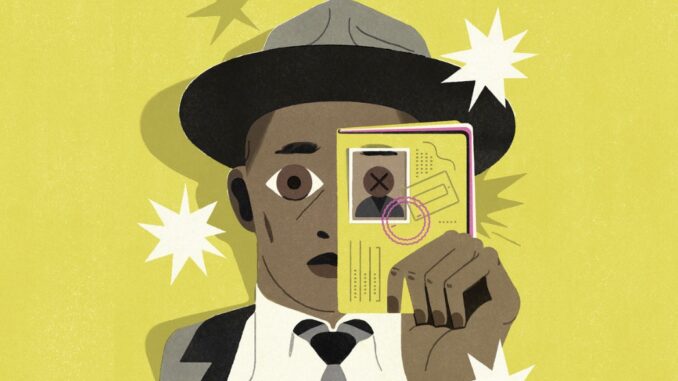 Where: Michael Young Theatre, Young Centre for the Performing Arts, 50 Tank House Lane
When: May 25 – June 18, 2023  (Mondays are dark). Weekend & Wednesday matinees, 2pm. Relaxed performance is June 4 at 2pm. COVID-conscious performances are May 31, 8pm & June 7, pm (Masks required and 50% capacity). Previews are May 25, 26, 27, 30 & 31, 8pm. Approx. Runtime is 1 hour, 45 minutes (no intermission).
Cost: Tickets range from $25 to $65 and Tuesday night performances are PWYC. Can be purchased at www.soulpepper.ca.
Details: Soulpepper Theatre presents the Tony-nominated work by one of South Africa's greatest playwrights, Athol Fugard, in their production of his revolutionary apartheid-era collaboration with John Kani and Winston Ntshona, Sizwe Banzi Is Dead.
Powered by an incredible trio of talents the play is directed by multi-award winning  Mumbi Tindyebwa Otu, and features performances from Dora-nominated playwright and performer Tawiah M'Carthy and two-time Dora Award winner Amaka Umeh, who recently made history as the first Black woman to ever play Hamlet at the Stratford Festival.
The internationally acclaimed play on identity, oppression, and resilience follows Sizwe, as he comes to the realization that the only way for him to survive in his country's brutal regime is to fake his own death. The story was partly inspired by Fugard's time as a law clerk at the Native Commissioner's Court in Johannesburg. After its premiere in Cape Town in 1972, the play became an international sensation. It went on to receive numerous accolades, including the London Theatre Critics' Award, a 1975 Tony Best Play nomination, and a joint Tony win for Best Actor for Kani and Ntshona. They were among the first Black men to ever win this award.
More Info:  www.soulpepper.ca  @soulpeppertheatre  @soulpepper   #spSizweBanzi